MY HOSTED TRIPS
My Hosted Trips
Nosy Sakatia, Madagascar
Oct 15th-22nd 2019
Learn More
Northwest Madagascar is our newest whale shark research site, and it's pretty amazing! Our team, led by Stella Diamant, have so far identified 322 whale sharks off the island of Nosy Be, and I can't wait to go see them!
We'll be staying on a small, beautiful island called Nosy Sakatia, where there are wild lemurs, chameleons and day geckos roaming through the property, and heading to sea to find whale sharks, the rarely-seen Omura's whale, humpback whales, mobula rays, and if we're lucky some oceanic mantas.
There are optional "fluoro" dives on a couple of evenings too, which are absolutely spectacular.
Hope you can join us later this year. The full trip itinerary and price is available here, and you can read more about our research work in the Madagascar on the blog Madagascar: Whale Sharks in the Land of Lemurs. written by my highly entertaining colleague and friend Dr Simon Pierce: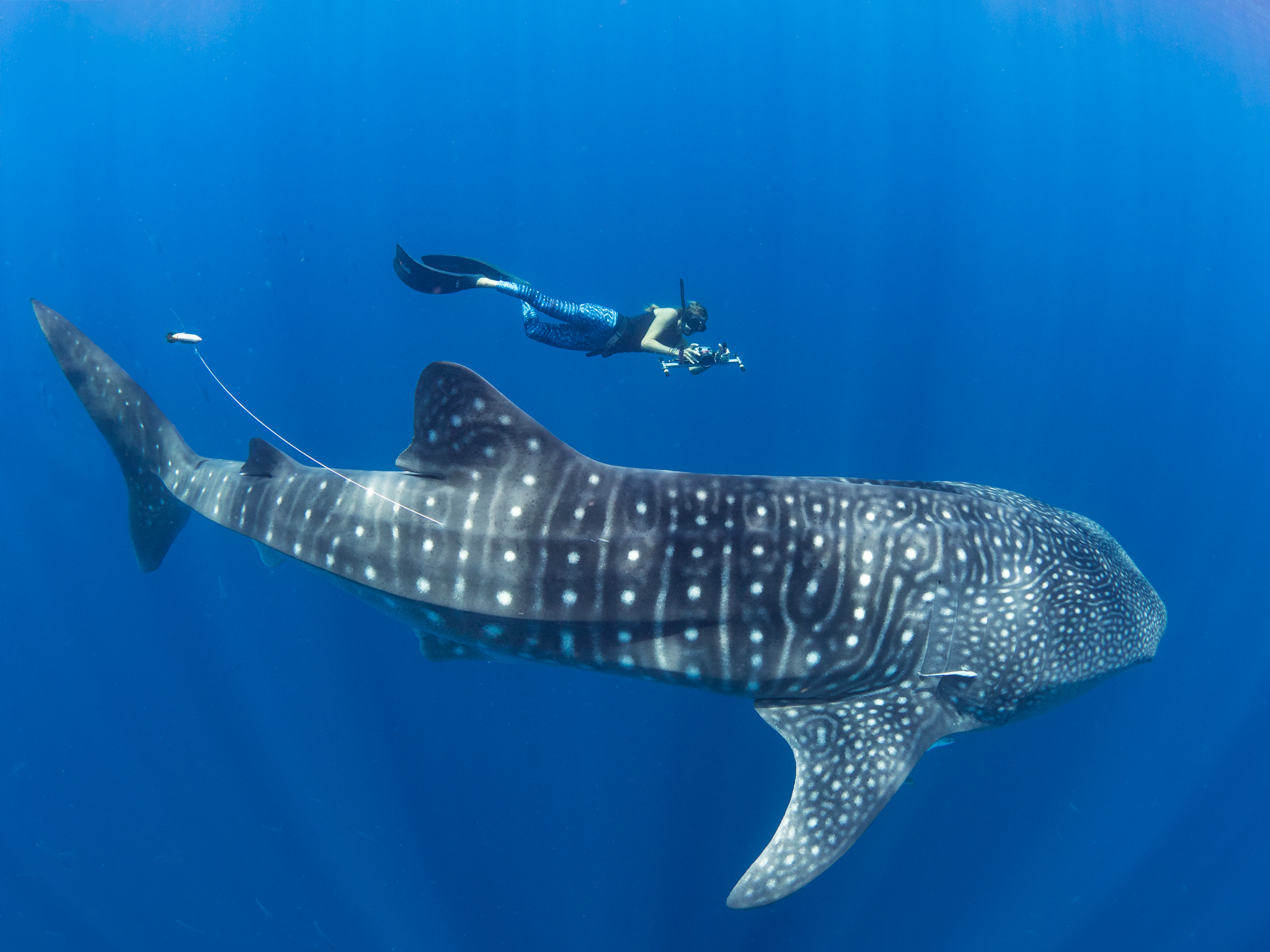 Credit: Dr Simon Pierce Stella Diamant taking photo-ID pictures of a whale shark in Nosey Be.
Credit: Dr Simon Pierce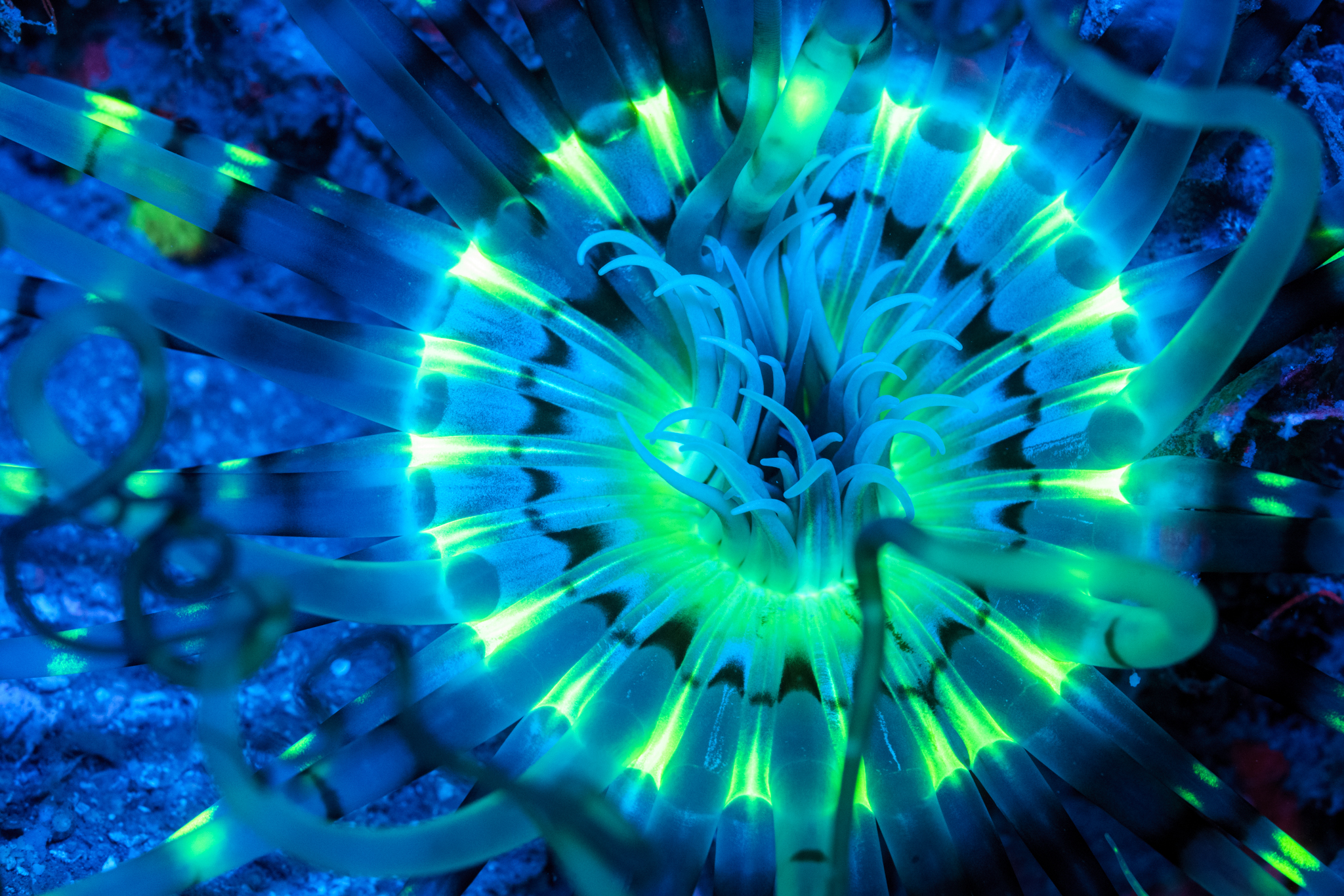 Credit: Dr Simon Pierce Sea anenome fluorescence under blue light at Nosy Sakatia, Madagascar